Browse Documentaries: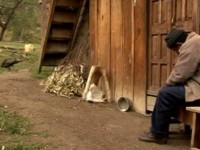 Laguna Negra is a film that explores the core values of a campesino community in Huancabamba (Peru), the way the fabric of this society has been threatened by large scale mining and the destructive outcome of imposing a capital intensive model of development on a society based on traditional values.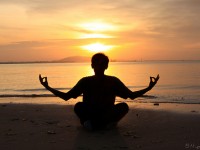 A person who thinks all the time has nothing to think about except faults, so he loses touch with reality and lives in a world of illusions. By thought I mean the chattering inside the skull; perpetual and compulsive repetition of words, of calculations, and symbols going on inside the head. For as a result [...]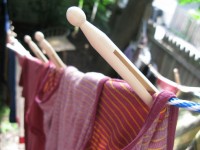 Site: http://www.indiegogo.com/Drying-For-Freedom A conflict is raging in the US. Protests, political movements and murder have taken place in the name of an unlikely ideal; clotheslines. Tens of millions of individuals across Northern America are banned from outdoor line drying by the very communities they live in, forcing them to turn to the dryer. Homeowners who [...]
Do you know what your rights are if you're stopped by police? Most people don't, and the consequences can be severe. Simple misunderstandings, illegal searches to excessive force, a bad police encounter can happen to anyone. 10 Rules for Dealing with Police is a 40 minute docudrama is the most sophisticated and entertaining film of [...]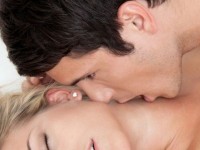 Join "Bonk" author Mary Roach as she delves into obscure scientific research, some of it centuries old, to make 10 surprising claims about sexual climax. Her discoveries range from the bizarre to the hilarious but are highly entertaining and educational at the same time. Scientists have been studying orgasms for years. Long before sex became [...]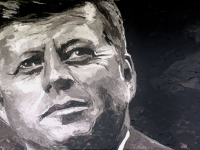 John F. Kennedy is remembered in part for his youth and good looks, but did you know that during the 1960 presidential campaign JFK was seriously ill and needed testosterone treatments?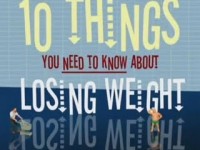 Every year millions of people in Britain try to lose weight, and most fail. We are constantly bombarded with advice about dieting and the latest slimming fads. But what really works? In this programme, medical journalist Michael Mosley investigates the latest scientific breakthroughs in slimming, uncovering ten of the simplest ways you can shed those [...]
Bill Nye "The Science Guy" hosts a new series that highlights the greatest scientific discoveries of all time, from the earliest time to the present day. The series features nine episodes: Evolution, Earth Sciences, Medicine, Physics, Astronomy, Chemistry, Genetics and Biology, plus a wrap up episode featuring the top 10 discoveries of all time. This [...]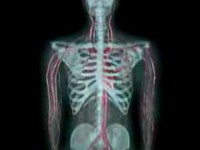 Bill Nye takes us through some of the most important discoveries in medicine throughout our history, Like Andreas Vesalias digging up bodies by cover of night to dissect and learn about our anatomy, or how we learned about the operations of the heart.