Browsing: Educational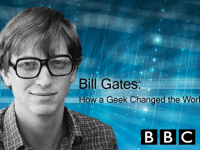 The Money Programme's Fiona Bruce gains exclusive access to Bill Gates as he prepares to step down from full-time involvement with Microsoft, the company he helped found. Gates's company has changed the world, but he's a controversial figure, with his ruthless business leadership contributing to Microsoft being sued by the US government. In a special [...]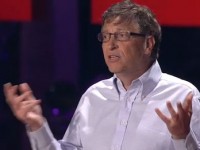 At TED2010, Bill Gates unveils his vision for the world's energy future, describing the need for "miracles" to avoid planetary catastrophe and explaining why he's backing a dramatically different type of nuclear reactor. The necessary goal? Zero carbon emissions globally by 2050.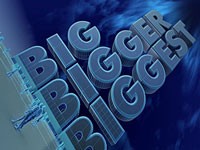 In Big, Bigger, Biggest: Space Station, Explore the world's biggest space station. The International Space Station orbits 350 kilometres above our heads, hurtling around the Earth at almost 30,000 kilometres an hour. It is one of the greatest engineering feats of all time. Its crew performs vital experiments that will one day allow humans to [...]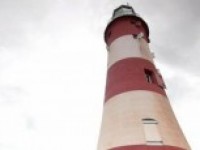 A short documentary exploring the lost way of life of British lighthouse keepers. As our world is increasingly automated, this isolated occupation has quietly disappeared from our coastlines, and this film records the stories of remarkable human nature before they too disappear.
There are only thirteen known Leucistic alligators in the world. Gatorland located in Orlando, Florida is home to four of the thirteen Leucistic and is the biggest collection in the world. This short Documentary is the amazing story of how the four 'white' gators came from the swamps of New Orleans to Gatorland, Florida. Gatorland's [...]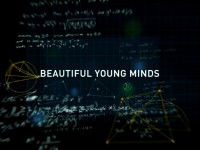 This documentary tells the story of some of the brightest mathematical brains of a generation. Each year, exceptionally gifted teenagers from over 90 countries compete for medals at the International Mathematical Olympiad. The film follows a group of brilliant teenagers as they battle it out to become the chosen six selected to represent the UK. [...]
The Battle of the Somme, fought in the summer and autumn of 1916, was one of the largest battles of the First World War. With more than one million casualties, it was also one of the bloodiest battles in human history. The Allied forces attempted to break through the German lines along a 25-mile (40 [...]
Broadcast (2007) In this new three part series, von Hagens explores the impact that accidents and assaults have on the human body, while also demonstrating what first-aiders, paramedics and physicians can do to try to preserve life. First, he dissected human bodies to show how they work; then he did it to show how humans [...]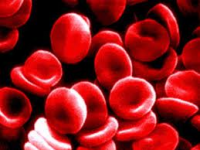 Broadcast (2007) In this new three part series, von Hagens explores the impact that accidents and assaults have on the human body, while also demonstrating what first-aiders, paramedics and physicians can do to try to preserve life. First, he dissected human bodies to show how they work; then he did it to show how humans [...]