Browsing: Art and Artists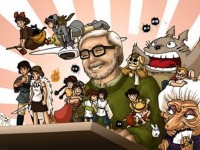 Documentary about Studio Ghibli and the legendary anime director Miyazaki. Includes interviews with a variety of animators, directors, artists etc. in the field of anime, as well as Miyazaki himself.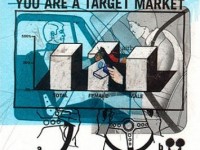 Meeting People Is Easy takes place during the promotion of Radiohead's 1997 release OK Computer, containing a collage of video clips, sound bites, and dialogue going behind the scenes with the band on their world tour, showing the eventual burn-out of the group as the world tour progresses. The inaugural show of the OK Computer [...]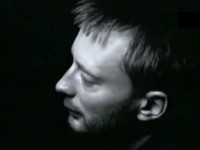 Kid A is the fourth studio album by English alternative rock band Radiohead, released in October 2000 by the Parlophone label. A commercial success worldwide, Kid A went platinum in its first week of release in the UK. Despite the lack of an official single or music video as publicity, Kid A became the first [...]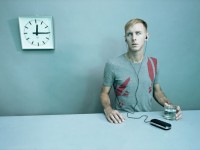 Slices – Pioneers Of Electronic Music Vol. 1 – Richie Hawtin The launch of this DVD special series, Slices – Pioneers of Electronic Music celebrates in detail the life and work of prominent artists or "pioneers" in the global electronic music scene. The first edition is a documentary film based on electronic producer, performer and [...]
Original aired on the BBC in 1994, this documentary follows the jungle club scene in the UK at the top of its game. Featuring interviews with pioneers LTJ Bukem, Gunsmoke, Shy FX and Fabio among others. Jungle is a genre of electronic music that incorporates influences from genres including breakbeat hardcore, and reggae/dub/dancehall. Jungle reached [...]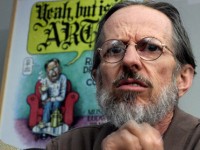 Recently immortalized in a feature film from Terry Zwigoff, this documentary — the only officially sanctioned film about his life — reveals the life of underground comic pioneer Robert Crumb. Crumb used comic books as a confessional for the perverse fantasies and visions that formed in reaction to a hostile world. As a child, Crumb [...]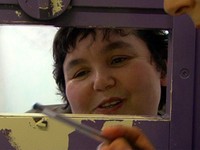 Female prisoners experience the liberating effect of creative writing with the help of inspirational poet Leah Thorn. Poet Leah Thorn is writer-in-residence at HMP Bronzefield, a high security women's prison in Middlesex. Through her workshops we meet a variety of women striving to find a voice through creative writing. Personal histories, emotions and inner conflicts [...]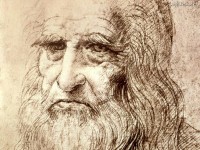 Da Vinci was one of the great creative minds of the Italian Renaissance, hugely influential as an artist and sculptor but also immensely talented as an engineer, scientist and inventor.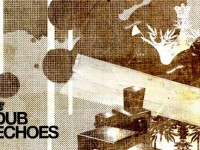 The documentary "Dub Echoes" shows how the Jamaican invention called dub ended up influencing much of the music we hear today, from electronic music to hip-hop, transforming the studio in a musical instrument and giving way to all of sonic experiments.