Browsing: Business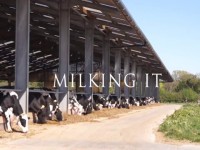 Recent years has seen the British dairy industry in trouble, with hundreds of dairy farms going bankrupt every year. Sharcott Pennings farm (a part of Stowell Farm) is a great example of a thriving dairy farm. Proving that when done right, dairy farming can still be a profitable buisness. Directed By: Jack Wakeham Cinematographer: Jack [...]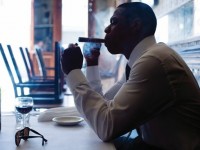 His rise to global fame and fortune is even more inspiring when one takes into account the awesome obstacles he has had to overcome. Through interviews with friends, former colleagues and business associates, BLOOMBERG GAME CHANGERS follows his meteoric rise from the projects to business success, highlighting the unorthodox business style and entrepreneurial instincts that [...]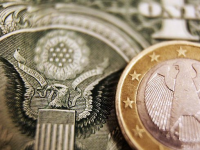 Money is at the intersection of nearly every aspect of modern life. Most of us take the monetary system for granted, but it has a profound and largely misunderstood influence on our lives. The Money Fix is a feature-length documentary exploring our society's relationship with the almighty dollar.
Million Dollar Traders follows a group of twelve wannabe traders dealing in shares during the events of the financial crisis of 2007-2009 which was then whittled down to the final eight. The contestants came from various backgrounds, including a fight promoter, a day trader, an IT/banking recruitment consultant, a working mother, a retired IT engineer [...]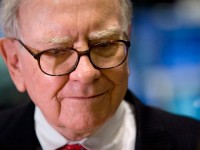 Now in his eighties, Buffett has – for decades – held an unparalleled position in American finance. He is not only a legendary investor with an astounding success rate, and a billionaire forty times over; he is also – by far – the most respected businessman in America. He is primary shareholder, chairman and CEO [...]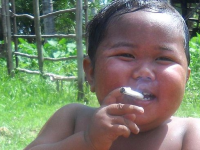 A 2-year old, who became a global YouTube sensation in the summer of 2010, has unwittingly become the poster child and symptom of a Big Tobacco-sponsored battle being waged in developing markets. Vanguard correspondent Christof Putzel heads to Indonesia, where he exposes Big Tobacco's successful and deadly expansion into that country, and observes the stage [...]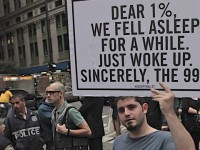 This 80-minute documentary focuses on the growing "wealth gap" in America, as seen through the eyes of filmmaker Jamie Johnson, a 27-year-old heir to the Johnson & Johnson pharmaceutical fortune. Johnson, who cut his film teeth at NYU and made the Emmy®-nominated 2003 HBO documentary Born Rich, here sets his sights on exploring the political, [...]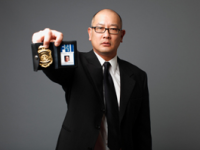 "Mark Whitacre-Operation Harvest King," tells the story of Mark Whitacre, a high-level executive with Archer Daniels Midland, a Fortune 500 company, who worked undercover for three years to expose the largest price-fixing conspiracy in U.S. history.
Design and business can no longer be thought of as distinct activities with individual goals. Design the New Business is a film dedicated to investigating how designers and businesspeople are working together in new ways to solve the wicked problems facing business today. The short documentary examines how they are joining forces by bringing together [...]