Browsing: Gangs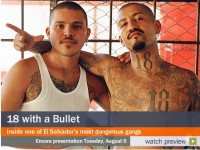 Part 3 – Prison In San Salvador , El Salvador 3220 km of Los Angeles ' Eighteen street ' , there is a gang known as "18 "and reign over their territory as an armed militia. In the mid 90′s , thousands of Salvadoran who lived illegally in the U.S. were deported to their homeland [...]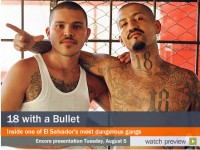 Part 2 – Killer In San Salvador , El Salvador 3220 km of Los Angeles ' Eighteen street ' , there is a gang known as "18 "and reign over their territory as an armed militia. In the mid 90′s , thousands of Salvadoran who lived illegally in the U.S. were deported to their homeland [...]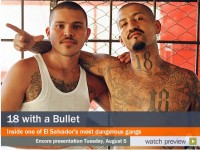 Part 1 – 18th Street In San Salvador , El Salvador 3220 km of Los Angeles ' Eighteen street ' , there is a gang known as "18 "and reign over their territory as an armed militia. In the mid 90′s , thousands of Salvadoran who lived illegally in the U.S. were deported to their [...]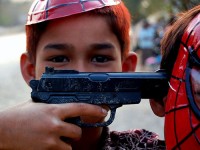 Mark Thomas puts the arms trade under the spotlight in this special edition of Dispatches, asking how easy it is to broker arms. Working his way through a spider's web of vast and, in some cases, archaic legislation, Thomas unearths a series of dangerous loopholes, inconsistencies and, even more shocking, simple omissions that would have [...]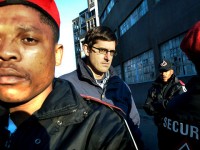 British TV presenter Louis Theroux (son of Paul) parachuted into South Africa again, this time for the BBC, to look at the policing of crime in Johannesburg. The film focuses on the private security business, mainly the controversial Mapogo a Mathamaga, who mete out violence on the spot to suspected criminals ("an African solution to [...]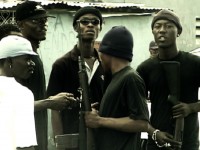 Billed as a Caribbean epic of family, love and violence, GHOSTS OF CITE SOLEIL takes us inside the lives of notorious gang leaders who dominate the Haitian slum of Cite Soleil. The reality of life today in Haiti unfolds before us as we get to know two brothers and their stories intimately. They are 2Pac [...]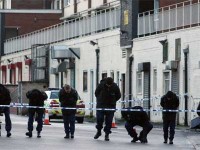 Guns Are Cool explores the issue that guns are seen as cool, fashionable and desirable by many young people today and until we change that perception, we're not going to solve the problem of rising gun crime. Features undercover footage and interviews with young British gang members.
The film, Why We Bang, produced and directed by Orlando Myrics and Clifford Jordan for Ghetto Logik Entertainment is an independent film that documents the historical background of LA's Bloods and Crips gangs, then transitions into several interviews of current and former members of the Bloods and Crips of Los Angeles. Ghetto Logik, a Film [...]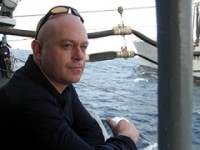 Episode 3: Ross Kemp and the BAFTA-winning documentary team conclude their investigation into modern day piracy in South East Asia, where Ross goes out to sea with a band of pirates.