Browsing: History
Congo: White King, Red Rubber, Black Death describes how King Leopold II of Belgium turned Congo into its private colony between 1885 and 1908. Under his control, Congo became a gulag labor camp of shocking brutality. Leopold posed as the protector of Africans fleeing Arab slave-traders but, in reality, he carved out an empire based [...]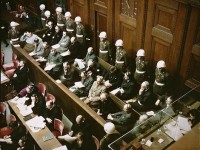 Episode 3: Rudolf Hess This is episode three of a three part 2006 documentary series about the Nuremburg Trials. This episode focusus on Rudolf Hess; Hitler's deputy and co-creator of the Nuremberg Laws.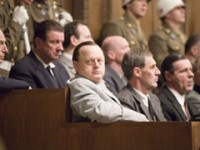 Episode 2: Herman Goering This is episode two of a three part 2006 documentary series about the Nuremburg Trials. This episode focusus on Herman Goering Commander-in-Chief of the Luftwaffe and Reichsmarschall of the German Army.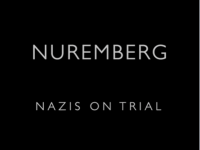 Episode 1: Albert Speer In November 1945, in the German city of Nuremberg, the victors of the World War Two began the first international war crimes trial. The choice of the city was significant for it was here that the National Socialist Party held its annual rallies. Adolf Hitler intended it to be rebuilt as [...]
A powerful and timely investigation into the media's role in war, tracing the history of 'embedded' and independent reporting from the carnage of World War One to the destruction of Hiroshima, and from the invasion of Vietnam to the current war in Afghanistan and disaster in Iraq. As weapons and propaganda become even more sophisticated, [...]
Human, All Too Human is a three-part 1999 documentary television series produced by the BBC. It follows the lives of three prominent philosophers; Friedrich Nietzsche, Martin Heidegger, and Jean-Paul Sartre. The theme of this documentary revolves heavily around the school of philosophical thought known as existentialism, although the term had not been coined at the [...]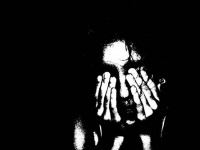 Go back to a time before the invention of artificial light and experience a world petrified in the pitch of darkness…when fear ruled the night. Throughout the ages, real and imagined terror existed in the absence of light, and nighttime was anything but relaxing. Our predecessors cowered in caves to keep from being eaten alive. [...]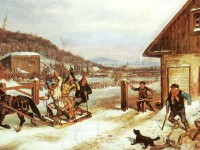 This short film depicts Canada as it was a hundred years ago, as seen through the paintings of artist and adventurer Cornelius Krieghoff. The changing seasons, the Quebec countryside, village life — all were an unending inspiration to Krieghoff.
The programme-makers re-opened the investigation into his death and found conclusive evidence to suggest that Rasputin was murdered in St Petersburg in 1916 in a plot hatched by rogue members of the British Secret Service – with a fatal shot fired at close range by Secret Agent Oswald Rayner. The documentary is based on extraordinary [...]