Browsing: Human Rights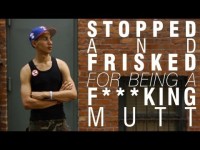 A secret audio recording of a stop-and-frisk in action sheds unprecedented light on a practice that has put the city's young people of color in the NYPD's crosshairs. Read the full story at: http://www.thenation.com/article/170413/stopped-and-frisked-being-fking-mutt-… Directed by Ross Tuttle Produced by Ross Tuttle, Erin Schneider, Stephen Maing Camera by Ross Tuttle, Stephen Maing Editing by Stephen [...]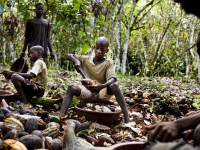 Although slavery is no longer legal there are still millions of people living in slavery today. One place and industry where slaves still exist is the cocoa industry. This documentary takes a deeper look at that industry with disturbing and challenging eyes.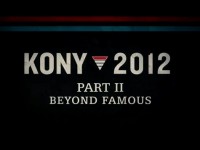 Kony 2012: Part II – Beyond Famous offers a closer look at the LRA and explores the solutions put forward by leaders of the currently-affected areas of CAR, DRC, and South Sudan, where local communities continue to live under the constant threat of LRA violence. From the author: This generation has responded to the call [...]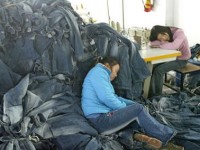 Shot clandestinely at a blue jeans factory in southern China where 17-year-old Jasmine and her friends work around the clock for pennies a day, CHINA BLUE reveals what international retail companies don't want us to see: how the clothes we buy are actually made.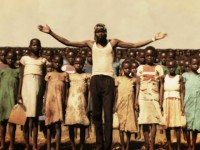 KONY 2012 is a film and campaign by Invisible Children that aims to make Joseph Kony famous, not to celebrate him, but to raise support for his arrest and set a precedent for international justice. HOW TO HELP: Join TRI or Donate to Invisible Children: http://bit.ly/yp5Ffv Purchase KONY 2012 products: http://invisiblechildrenstore.myshopify.com/ Sign the Pledge: http://www.causes.com/causes/227-invisible-children DIRECTOR: Jason Russell [...]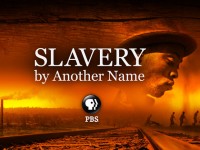 For most Americans this is entirely new history. Slavery by Another Name gives voice to the largely forgotten victims and perpetrators of forced labor and features their descendants living today. Slavery by Another Name is a 90-minute documentary that challenges one of Americans' most cherished assumptions: the belief that slavery in this country ended with [...]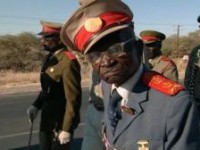 One hundred years ago, the Herero people of Namibia were nearly exterminated by German colonial soldiers in what has become known as the first genocide of the 20th century. In the colonial period, the Herero men, women and children of Namibia were rounded up like cattle and put into Germany's first ever concentration camps. Four years [...]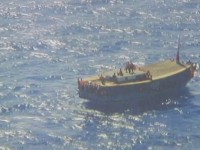 This is a short student documentary directed by Kamil Grzybowski in 2007 called 'number 419′. About the Captain of the ship Tampa (Arne Rinnan) and one of the refugees (Fahim Nabawi) in the big international Tampa refugee episode outside Australian waters in 2001. *Winner of The Media Peace Awards 2007 (New Zealand)* Credits: Director Kamil [...]
The Auschwitz Album is the only surviving visual evidence of the process of mass murder at Auschwitz-Birkenau. It is a unique document and was donated to Yad Vashem by Lilly Jacob-Zelmanovic Meier. The photos were taken at the end of May or beginning of June 1944, either by Ernst Hofmann or by Bernhard Walter, two SS men whose task was [...]