Browsing: Lifestyle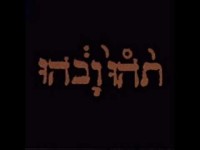 God Speed You! Black Emperor is a 1976 Japanese black-and-white 16 mm documentary film, 90 minutes long, by director Mitsuo Yanagimachi, which follows the exploits of a Japanese biker gang, the Black Emperors. 1970s Japan saw the rise of biker gangs, known as Bōsōzoku, which drew the interest of the media. The movie follows a [...]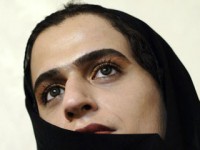 Be Like Others (also known as Transsexual in Iran) is a 2008 documentary film written and directed by Tanaz Eshaghian about transsexuals in Iran. It explores issues of gender and sexuality while following the personal stories of some of the patients at a Tehran clinic. Although homosexual relationships are illegal (punishable by death) in Iran, [...]
United states of America is the most heavily armed society in the world; nearly 80 million Americans own guns. Explore the gun culture in America, from a police officer to a young mother.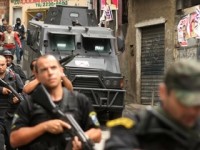 Dancing with the Devil: Fighting the drug trade in Rio de Janeiro's favelas are rife with drugs, violence and murder. Dancing with the Devil, co-produced by Tom Phillips, the Guardian's correspondent in Brazil, offers a rare insight into the murky underworld.
This short documentary is about the Russian spaceprogram, seen from the perspective of small town Russian farmers and citizen. Point of shooting: Russia, Pleseck. Northern base of Russian aerospace forces and deserted in woods village where the splinters of space rockets fall. Created by Dmitry Zawilgelskiy
As the American phenomenon of the children's beauty pageant hits the UK, this documentary uncovers a surreal new world where nine-year-olds get fake tans and seven-year-olds wear contact lenses. With the grand final of the first ever Mini Miss UK beauty contest taking place at a leisure centre in Milton Keynes, it soon becomes clear [...]
This is a short documentary film produced by Travis Manning at Full Sail University about the amazing martial art capoeira featuring the Capoeira Guerreiros Orlando Academy.
Pornography in Britain has entered the mainstream. As this documentary reveals, there is now no taboo when it comes to working in the porn industry in the UK. From a 38-year-old wife, mother and successful corporate manager to a young Muslim who previously worked in the fashion industry, people from all walks of life have [...]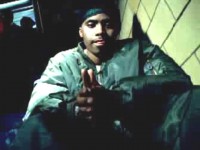 A very good documentary about the hip-hop artist Nas, giving  good insight into his life and upbringing.