Browsing: News & Politics
From the producer:  Shortly after I arrived in Siberia, our British editor, Andy Capper, texted me: "You'll love Siberia. Everything is so close and the people are so nice." He was of course being facetious (or British: same thing) because everything is 18 hours by train and the people are very mean indeed. Some might [...]
This is a short 10 minute documentary surrounding Julian Assange and WikiLeaks. The Content involves what is at the moment is happening with Julian Assange, what he and WikiLeaks are about and the evidence of american correspondants going crazy when such documents like 'Collateral Murder' gets released.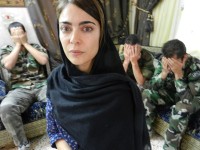 Reporter Ramita Navai and producer Wael Dabbous spend two weeks living undercover in Syria with opposition movement members, who are determined to overthrow President Bashar al-Assad. They meet protestors and victims of the military crackdowns, visiting makeshift hospitals set up in private homes by doctors risking their lives treating the injured.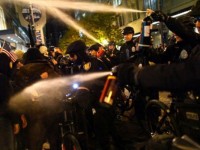 "We went and spent a few days hanging out with protestors in the occupy seattle camps. Here are some of the images we took during our time here. " – From the author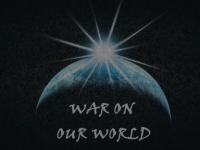 WAR ON OUR WORLD (2011) from Dominoes Falling Productions, is a feature length documentary using a collaboration of various material. The film examines war, imperialism and some of the causes and consequences of this, with a particular look at the Military-Industrial complex. An aim of the film is to help inspire peace.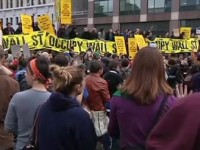 Occupy Wall Street is a people-powered movement that began on September 17, 2011 in Liberty Square in Manhattan's Financial District, and has spread to over 100 cities in the United States and actions in over 1,500 cities globally. #ows is fighting back against the corrosive power of major banks and multinational corporations over the democratic [...]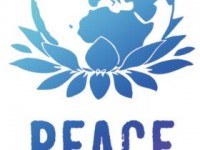 This documentary film charts Gilley's extraordinary 10-year journey to establish Peace Day on 21 September, and shows how the Day is being used around the world to save lives. The film's breathtaking conclusion finds Gilley joined by Jude Law in Afghanistan attempting to spearhead a massive vaccination against polio on Peace Day. The Day After [...]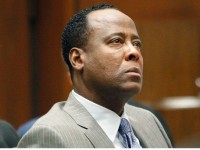 Broadcast just days after the trial of Dr Conrad Murray returned a guilty verdict for the involuntary manslaughter of Michael Jackson, this powerful and dramatic documentary explores the relationship between the King of Pop and his personal physician, with exclusive access to Dr Murray and his defence. The documentary has filmed with Murray and followed [...]
This documentary explores the 7/7 cold case via new evidence from the recent inquests and discusses the war on terror in the context of numerous miscarriages of justice and acts of violence committed by the state. The first section of the film examines the history of the British state's use of double agents, from the [...]