Browsing: Religion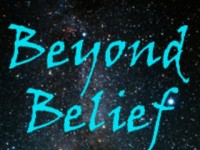 From the author: Jesus trained in India, taught meditation and reincarnation and died in India. This film provides a compelling case for this viewpoint using historical and anecdotal evidence to support these claims but the centerpiece to the argument made in Beyond Belief is the Gospel of Thomas. The producer argues that this gospel contains esoteric knowledge [...]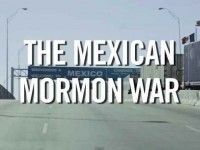 The cartels of Juarez, Mexico, are at war with a group of Mormons, some of whom are related to Mitt Romney. We went there to document the conflict, meet Romney's Mormon family, and find out more about how US policy is impacting the war on drugs.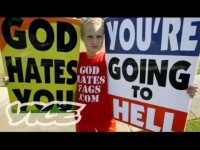 VICE followed the story of the Westboro Baptist Church as families split and children were brainwashed into picketing funerals and bashing homosexuals. During that time, VICE interviewed more than a dozen members of the reviled group, including some of the only members not related by blood, the Drains. They welcomed the filmmakers into their homes [...]
More than two decades ago, a 29-year-old patrol officer and talented painter named Sergey Anatolyevitch Torop publicly declared himself reborn as Vissarion. Since then he's fostered a "unified religion" that is a vast amalgam of Christian, Buddhist, Hindu, pagan, and other spiritual beliefs. Just about everything Vissarion has ever said or thought has been recorded [...]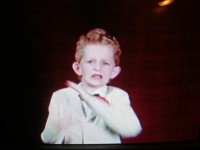 Marjoe was a precocious child preacher with extraordinary talents, who was immensely popular in the American South. His parents earned large sums of money off him up until the point he outgrew his novelty. Marjoe rejoined the ministry as a young adult solely as a means of earning a living, and not as a believer; [...]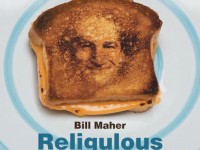 Early on in Religulous, Bill Maher throws up a bar chart illustrating the number of people in America who are non-religious. That number is 16%, more than blacks, more than Jews, more than numerous other minority groups who seem to have no problem making themselves heard and getting Congress to do their bidding. Maher wonders [...]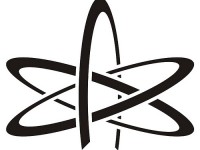 A short interesting documentary on the social effects of atheism and the repercussions that can come about due to the admission of being atheist in the United States.
Cutting Edge explores the purity movement in America, where one girl in every six pledges to remain a virgin, or to save her first kiss, until her wedding day. Award-winning documentary-maker Jane Treays investigates whether this decision is made by the girls themselves or their parents, and follows a group of fathers and daughters as [...]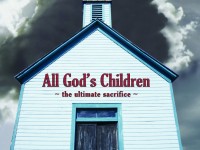 Through the eyes of three families, All God's Children tells the personal story of the first boarding school for children of missionaries to be investigated for abuse at the hands of the parents' missionary colleagues. The survivors and parents share their journey of seeking justice, redemption and healing. The Beardslee, Shellrude and Darr families left [...]