Browsing: Science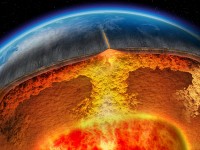 For centuries we have dreamt of reaching the center of the Earth. Now scientists are uncovering a bizarre and alien world that lies 4,000 miles beneath our feet, unlike anything we know on the surface. It is a planet buried within the planet we know, where storms rage within a sea of white-hot metal and [...]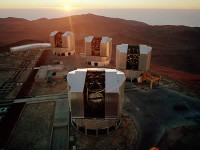 Around the world, a new generation of astronomers are hunting for the most mysterious objects in the universe. Young stars, black holes, even other forms of life. They have created a dazzling new set of super-telescopes that promise to rewrite the story of the heavens. This film follows the men and women who are pushing [...]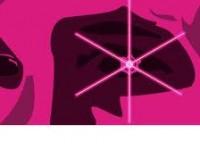 For three years Dr Jonathan Howard has dedicated himself to finding a solution to our energy crisis. In the spare room of his South London flat he's constructed a fusion reactor from bits of recycled scrap, and parts bought from ebay. Scientists say that 'Fusion is like trying to put the Sun in a box [...]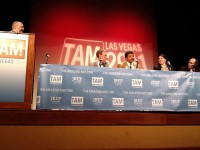 This vigorous discussion on "Our Future In Space" featuring Phil Plait, Pamela Gay, Lawrence Krauss, Bill Nye, and Neil deGrasse Tyson was one of the most memorable moments at TAM 2011 Las Vegas. We invite you to enjoy the video of this great panel discussion.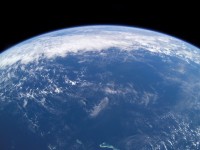 At midnight, travel to the tiny country of Monaco and watch residents riding on a gondola on a beautiful summer night. By 12:05 a.m. you are transported to Canada to watch a gaggle of geese forage for food on a grassy knoll. Seem impossible? Not when the photographs are provided by the International Space Station [...]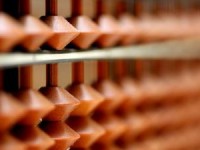 This documentary looks at how developments in mathematics over the past 40 years have completely changed our understanding of the fundamental nature of the world we live in. As we approach tipping points in both the economy and the climate, the film examines the mathematics we have been reluctant to face up to and asks [...]
Horizon explores the secrets of what makes a long, healthy and happy life. It turns out that a time you can't remember – the nine months you spend in the womb – could have more lasting effects on you today than your lifestyle or genes. It is one of the most powerful and provocative new [...]
Bill Nye "The Science Guy" hosts a new series that highlights the greatest scientific discoveries of all time, from the earliest time to the present day. The series features nine episodes: Evolution, Earth Sciences, Medicine, Physics, Astronomy, Chemistry, Genetics and Biology, plus a wrap up episode featuring the top 10 discoveries of all time. This [...]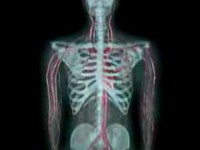 Bill Nye takes us through some of the most important discoveries in medicine throughout our history, Like Andreas Vesalias digging up bodies by cover of night to dissect and learn about our anatomy, or how we learned about the operations of the heart.