Browsing: Technology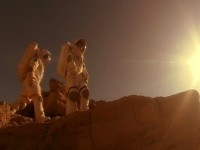 The Human Factor Choosing the crew for the first mission to Mars could prove to be the most important casting call ever undertaken. Can humans endure the psychological extremes of a mission more than two years long? From determining whether a mixed-gender crew is feasible to testing team compatibility, this episode will examine the mental [...]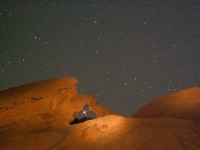 Staying Alive Preparing and protecting the crew from the deadly hazards of the journey to Mars will be critical to a successful mission. Viewers see firsthand how NASA and Russia are addressing the physiological challenges of extreme radiation and long-duration weightlessness, as well as the challenges of food supplies and astronaut communication with Earth.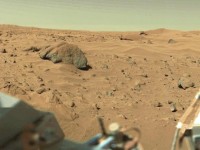 Rocket Power We will go behind the scenes of the European Space Agency at work on spacecraft architecture and the interplanetary spacecraft that will transport the crew from Earth to Mars orbit. "Rocket Power" is the nuts-and-bolts-and-hands engineering episode that gives viewers an insider's look at the most difficult engineering challenge ever undertaken.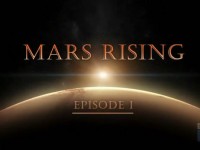 Journey to the Red Planet This episode sets the stage for the entire human mission to Mars project, exploring a future Mars city, the physical and mental challenges of the trip to Mars and international efforts to reach the red planet.
For All Mankind is a 1989 documentary film documenting the Apollo missions of NASA. The film provides 80 minutes of real NASA footage, taken on the Apollo missions of the 1960s and 1970s. The focus of the documentary is on the human views of the space flights, and the original mission footage is provided along [...]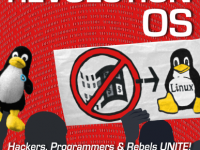 Revolution OS is a 2001 documentary which traces the history of GNU, Linux, and the open source and free software movements. It features several interviews with prominent hackers and entrepreneurs (and hackers-cum-entrepreneurs), including Richard Stallman, Michael Tiemann, Linus Torvalds, Larry Augustin, Eric S. Raymond, Bruce Perens, Frank Hecker and Brian Behlendorf. The film begins in [...]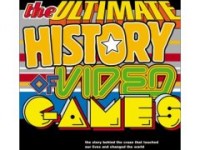 The origin of video games lies in early cathode ray tube-based missile defense systems in the late 1940s. These programs were later adapted into other simple games during the 1950s. By the late 1950s and through the 1960s, more computer games were developed (mostly on mainframe computers), gradually increasing in sophistication and complexity.[n 1] Following [...]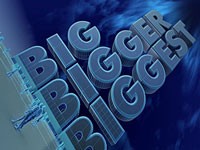 In Big, Bigger, Biggest: Space Station, Explore the world's biggest space station. The International Space Station orbits 350 kilometres above our heads, hurtling around the Earth at almost 30,000 kilometres an hour. It is one of the greatest engineering feats of all time. Its crew performs vital experiments that will one day allow humans to [...]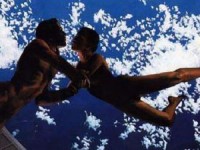 As man moves to colonize the cosmos, the realities of sexual relationships and reproduction need to be addressed. Probe the physiological, psychological and cultural challenges of sex in space. From the sex act through birth, look at how the extreme environments of space exploration might affect copulation, conception and developing human tissues, as well as [...]