Browsing: Technology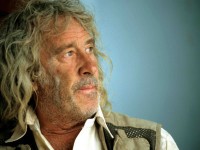 What do beer cans, car tires and water bottles have in common? Not much unless you're renegade architect Michael Reynolds, in which case they are tools of choice for producing thermal mass and energy-independent housing. For 30 years New Mexico-based Reynolds and his green disciples have devoted their time to advancing the art of "Earthship [...]
Objectified is a feature-length documentary about our complex relationship with manufactured objects and, by extension, the people who design them. It's a look at the creativity at work behind everything from toothbrushes to tech gadgets. It's about the designers who re-examine, re-evaluate and re-invent our manufactured environment on a daily basis. It's about personal expression, [...]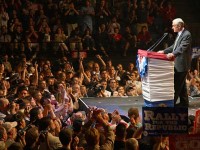 At the intersection of the Internet and politics, presidential candidate Ron Paul's supporters are rewriting the rules of political campaigns. NOW explores how the Texas congressman and his supporters are using the Internet to attract voters—and massive campaign contributions—from across the political spectrum. Supporters include anti-war progressives, anti-tax libertarians, civil libertarians, and even some white [...]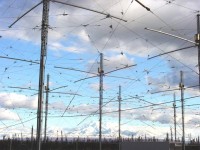 The late Carl Sagan said (which is related to this documentary) "We've arranged a global civilization in which most crucial elements profoundly depend on science and technology. We've also arranged things so that almost no one understands science or technology. We might get away with it for a while, but sooner or later, this combustible [...]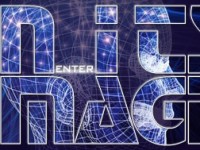 In the mid 70s, Steve Thaler began toying with rudimentary artificial neural networks. Soon after, he began to experiment with colonies of neural networks that launched into brainstorming sessions with one another to produce the equivalent of stream of consciousness and contemplation. As he observed these neural architectures developing attitudes about themselves, he began to [...]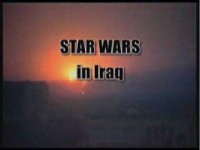 Al Ghezali reported that he had seen three passengers in a car all dead with their faces and teeth burnt, the body intact, and no sign of projectiles. There were other inexplicable aspects: the terrain where the battle took place was dug up by the American military and replaced with other fresh earth, the bodies [...]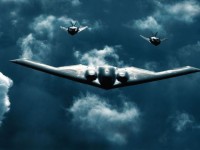 Join Mack aboard the USS Texas – the first in a new class of super-silent multipurpose submarines. Catch sight of weapons that are so stealthy, you can't see them coming including the latest B2 'Spirit' Stealth Bomber, Barrett's 416 long range sniper round and the Krakatoa anti-ship sabotage device.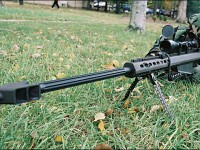 Future Weapons showcases advanced weapons that use stealth technology to their advantage, such as the Predator unmanned aerial drone and a newly developed sniper rifle that is effective at ranges up to two miles.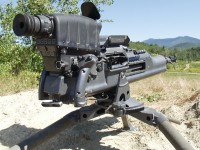 Watch Mack as he handles a XM307 machine grenade launcher that unleashes a terrifying barrage of firepower. Plus, test weapons that are tough enough to survive the front line of battle including the Stryker family of fighting vehicles, Land Warrior hi-tech equipment for combat soldiers and the CV22 Osprey.