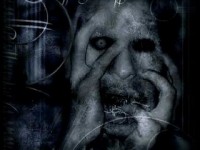 August 24th, 2009
Please Excuse The Ads Which Pop Up On First Click. These Have Nothing To Do With Us. They Are Built Into MegaVideos Player & We Do Not Support Popup Ads of Any Kind!
Take ten volunteers, half have psychiatric disorders, the other half don't – but who is who?
Over five days the group are put through a series of challenges – from performing stand-up comedy to mucking out cows. The events are designed to explore the character traits of mental illness and ask whether the symptoms might be within all of us.
Three leading experts in mental health attempt to spot which volunteers have been diagnosed with a mental health condition. But will the individuals who have suffered from mental illness reveal themselves?
PART TWO
Second part of the special documentary considering where the line between sanity and madness lies as ten volunteers come together for an extraordinary test. With five 'normal' volunteers and five who have been officially diagnosed as mentally ill, Horizon asks if you can tell who is who.
Related Documentaries: